Hello friends. I'm STILL waiting for the weather to cool down in Tokyo, but the forcasters are promising me I only have a few days more to wait! I have a card for you today that combines sparkle and rainbow and Christmas!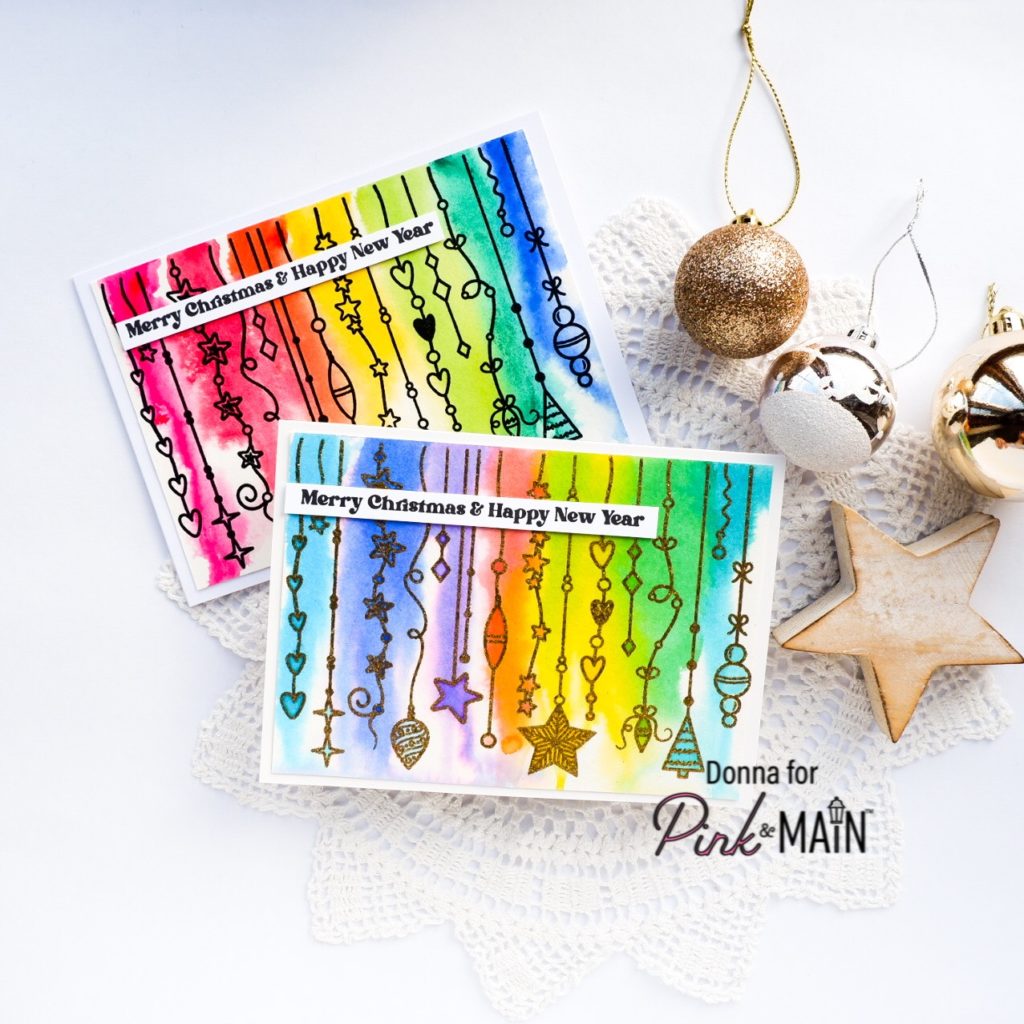 The first step in making these cards was to create the rainbow watercolour panels. I used watercolour paper so it would stand up to all the water, and lightly wet this before propping it at an angle so my paints would drip down. I propped it on a closed ink pad, to give you an idea of the amount of angle. My watercolours of choice for this card were dye inks, which I smooshed onto a sheet of scrap plastic, before mixing them with water and adding a concentrated amount onto the top of the paper. I had a water bottle on hand, and if the ink didn't run down as much as I wanted, I 'helped' it along with the water sprayer!
I worked on alternate 'stripes', giving them time to dry a little before I went back in with the adjacent colour, which might have run into the first colour too much where they touched if I went in too soon.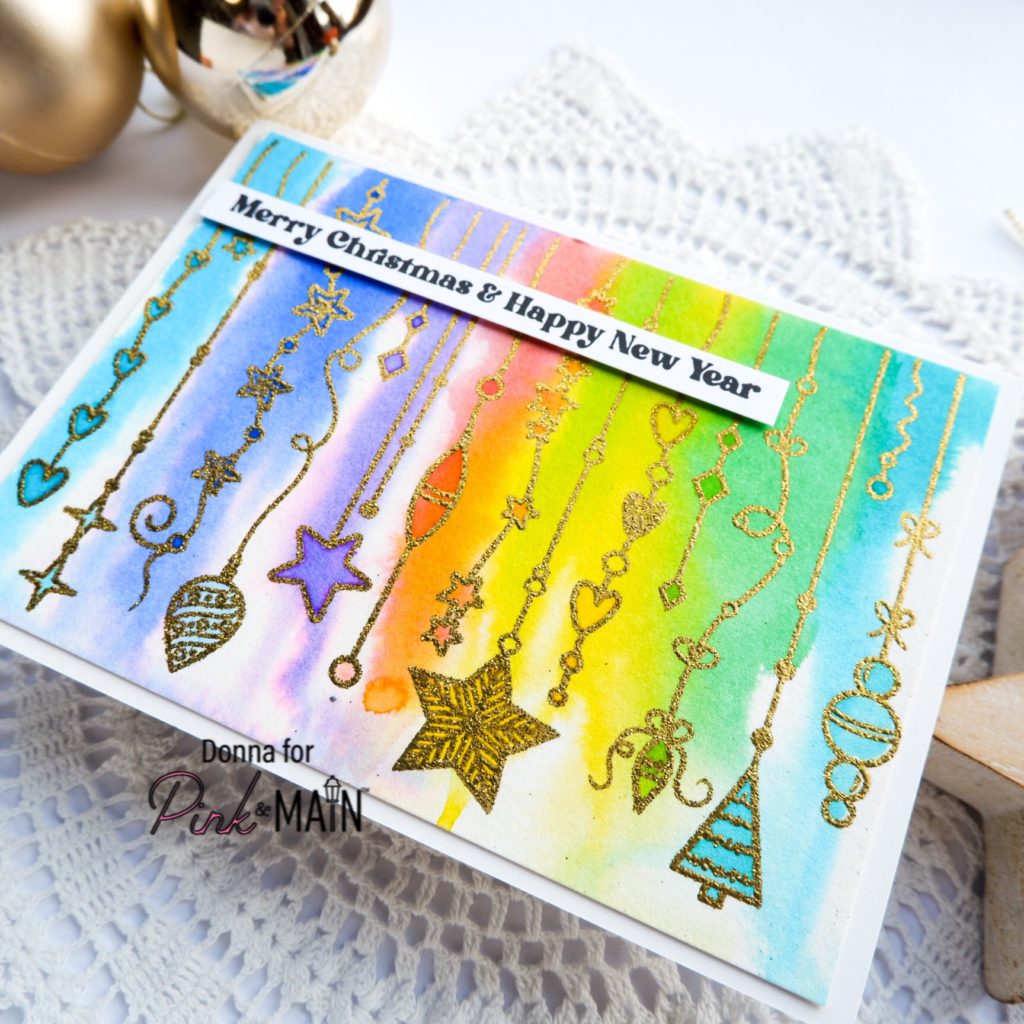 I have made two variations on my card, using Christmas Streamers stamp set as the focal point for both cards. I stamped the first card (above) in clear ink, and embossed it with Pink and Main's Golden Palace Embossing Powder. This is a lovely gold embossing powder, with super fine detail glitter. Once I had heat embossed this, I added a little more colour on the ornaments with the same ink colours and a fine brush, 
For the second card, I stamped using Versamark Onyx Black ink, and embossed using Detail Clear Embossing Powderfrom Pink and Main. Both cards use the sentiment from the same Christmas Streamers stamp set, and stamping in black.
I hope you've enjoyed all the rainbows, and that you are finding a slice of time to get crafty!
Until next time,
Blessings,
These are the supplies I used. You can click on the link to shop. Where available, I have used affiliate links, which means that I will receive a small commission at no cost to you. I've tried to link to companies in different countries, so you can save on postage costs. Thank you so much for your support.

My Sweet Petunia MISTI
Shop at:
SBC | SSS

Fabriano Artistico extra white watercolour block
Shop at:
O | SSS

Versamark Ink
Shop at:
SBC | SSS

Versafine Onyx Black ink
Shop at:
SBC | SSS

Pink and Main Christmas Streamers
Shop at:
P&M | SBC | SSS

Pink and Main Golden Palace Embossing Powder
Shop at:
P&M | SBC