Hello crafty friends. It's Donna here. I've been playing with the fabulous new flocking powders from Pink and Main lately, and this card was a lot of fun to make. You can check out all the fun flock and glitter flock here.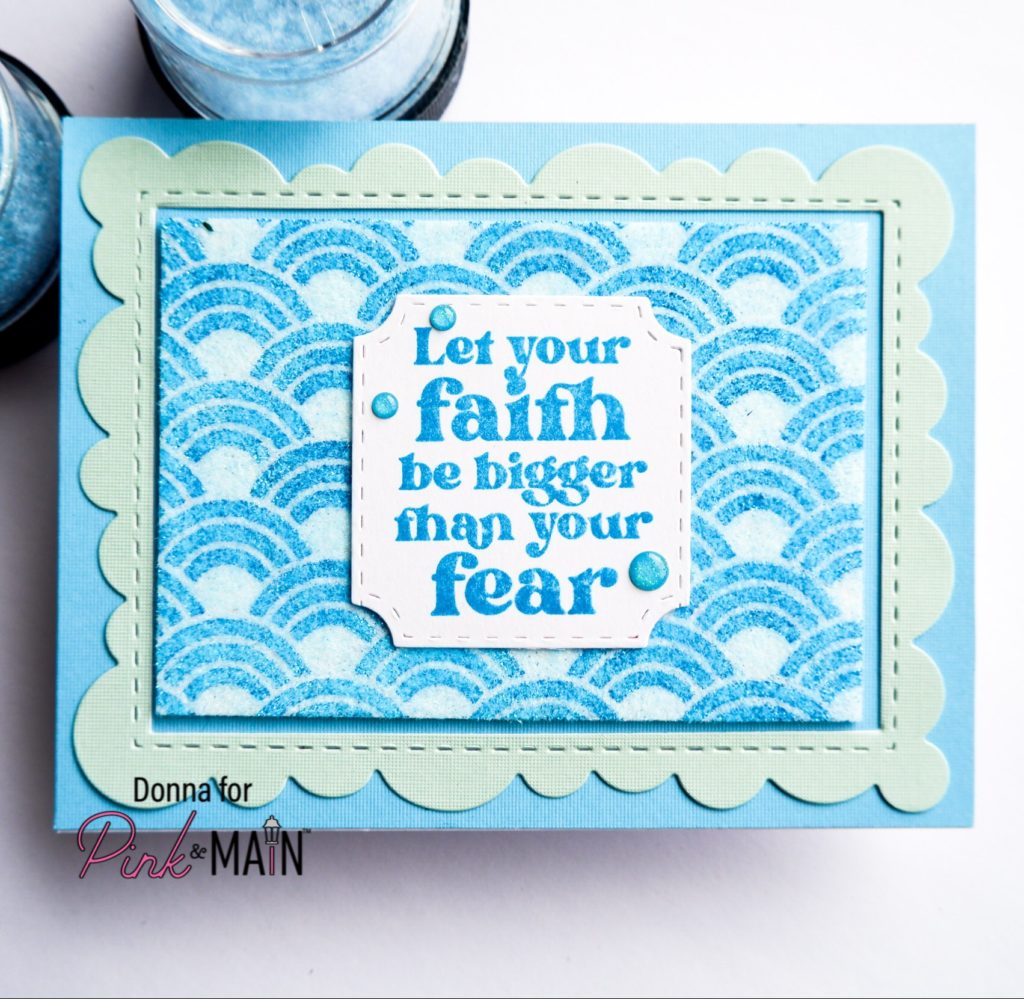 I used the Rainbow Fun Stencil, and laid it down over some paper to which I'd attached a piece of Pink and Main's Double sided Adhesive sheets. I found these were the perfect 'stickiness'. They held the flocking powder well, but also released from the stencil cleanly. The process for doing this was :
peel off one side of the adhesive sheet and lay it onto some card
peel off the other side of the adhesive sheet and lay the Rainbow Fun stencil on top
sprinkle Sparkling Fuzzy Monster flock over the stencil, and press it down onto the rainbows
Shaker the excess back into the jar
Remove the stencil
Shake In The Clouds Flock onto the rest of the background, pressing down well
Shake the excess back into the jar.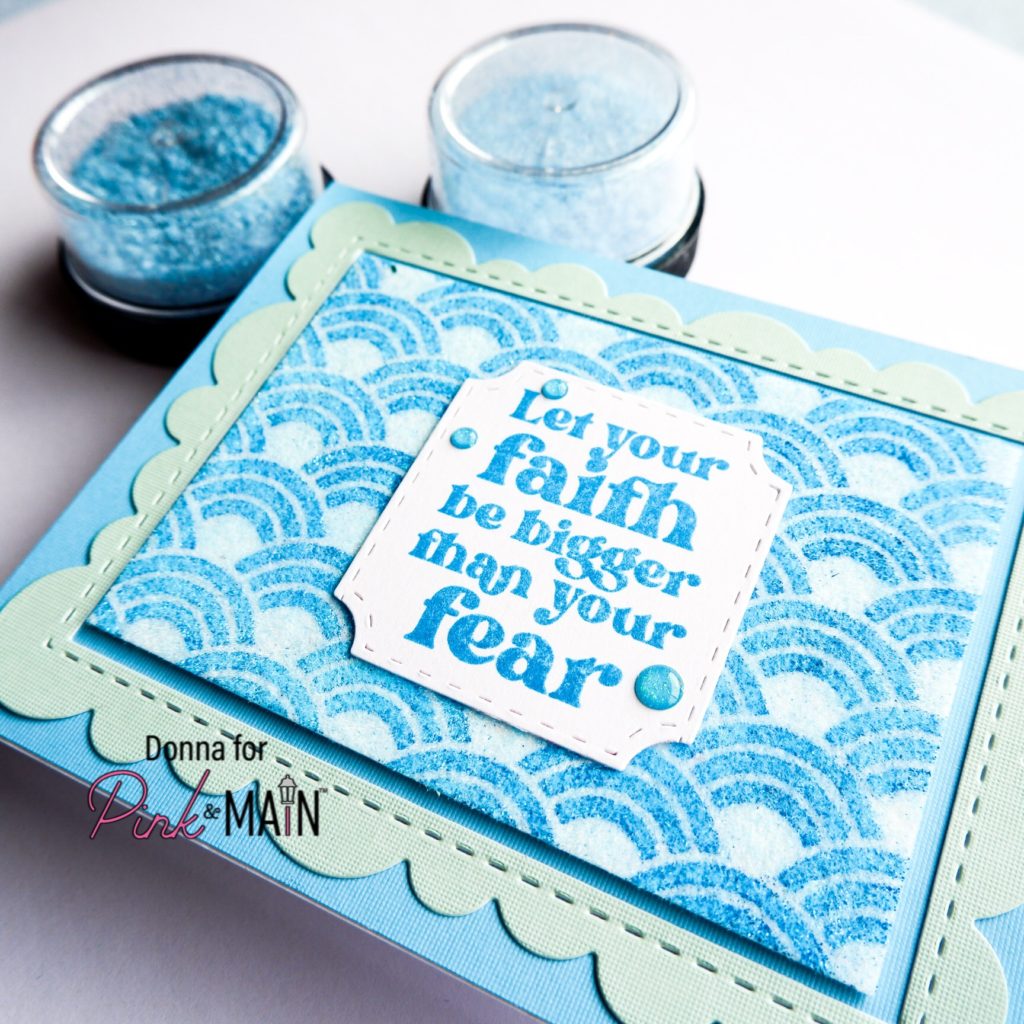 Isn't this such a great sentiment for the times? It comes from the Sending Cheer Stamp set. I cut the panel that it is on with the Notched Corners dies, sliding the die along to that it cut out each end and made a shorter panel.
Lastly, I added a border using the Diagonal Cover Dies, before adding the 'Rainbows' glitter enamel dots to finish off the card.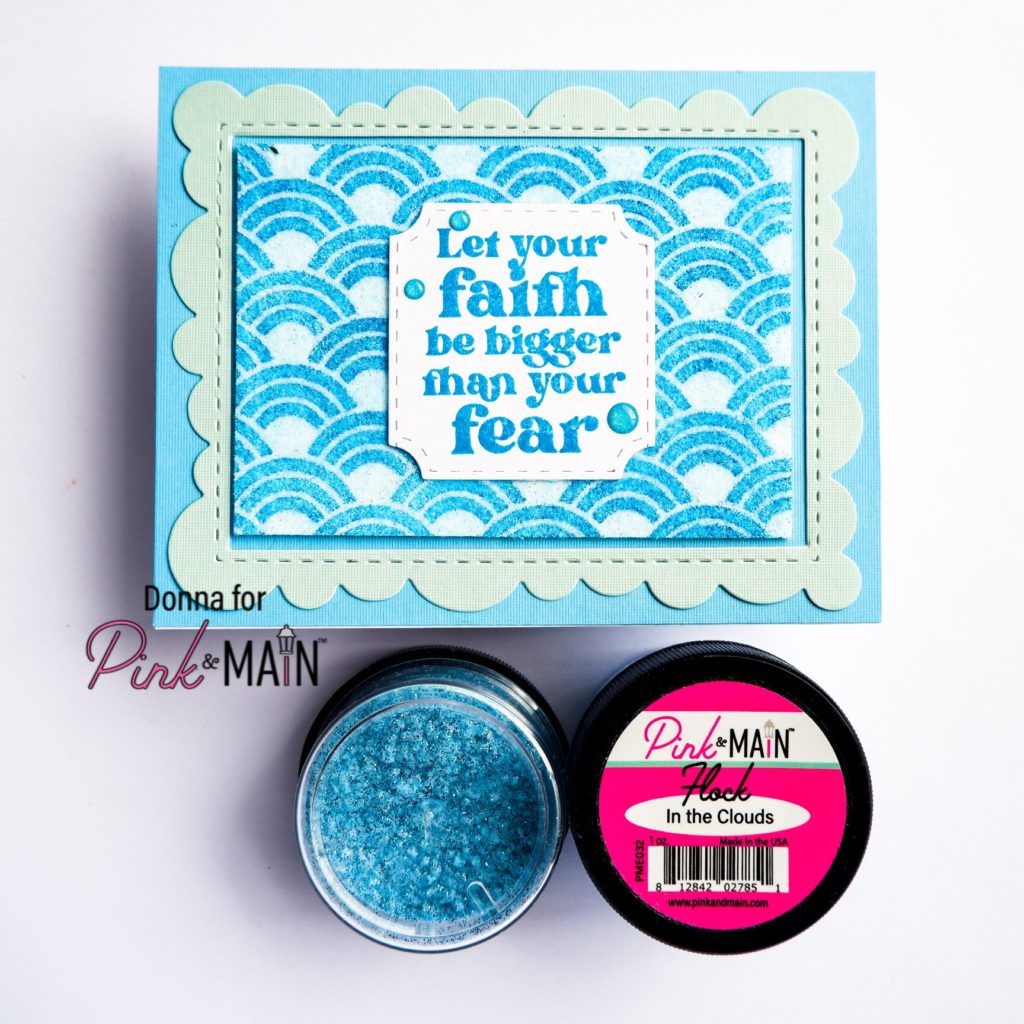 That's all for today. I hope that you are all able to have faith bigger than your fear. Until next time,
Blessings,

My Sweet Petunia MISTI
Shop at:
SBC | SSS

Pink and Main In the Clouds flock
Shop at:
P&M

Pink and Main Sparkling Fuzzy Monster flock
Shop at:
P&M

Pink and Main Rainbow Fun Stencil
Shop at:
P&M | SSS

Pink and Main Sending Cheer Stamp set
Shop at:
P&M | SSS

Rainbows Glitter Enamel Dots
Shop at:
P&M

Pink and Main Diagonal Cover Dies
Shop at:
P&M | SSS

Pink and Main Notched Corners Dies
Shop at:
P&M | SSS

Pink and Main Adhesive sheets 8 1/2 x 11
Shop at:
P&M